Cygnet Hospital Godden GreenCQC overall ratingRequires improvement4 July 2019See the report
CYGNET, GODDEN GREEN SEVENOAKS, KENT TN15 0JR
RC DR RUVINI SENESINGHE
RC OF SUFFOLK WARD CHASE FARM HOSPITAL DR HELEN MOOREY
TRANSFER DATE 25TH JUNE 2020
Having been held in seclusion since 7.00pm Saturday 20 June, Elizabeth was finally released from seclusion by Suffolk Ward this morning (24th June) following calls from myself /other family members and friends who had no luck in getting through to her. We knew nothing about what happened – someone apparently set fire to Suffolk Ward. This incident was not caused by Elizabeth. When I got to hear I was told by MH Reception member of staff that "noone was hurt" – it was just a little fire". Around this time Elizabeth had complained that had been was cooped up on the ward for two days without fresh air and mentioned some patients had barricaded themselves into a room on Suffolk Ward and that staff wanted to inject them. Here is her exact message: "We've barricaded ourselves into the bedroom on ward with friends please come and call the police". Elizabeth's sister visited Suffolk Ward that evening to bring with her hot barbeque food but was not told her sister was in seclusion. Now we know Elizabeth did not get the food and no doubt this was thrown in the dustbin. No-one informed us about the incident of fire or the barricading by patients in a room but this all needs to be investigated by the CQC . Furthermore they need to speak to my daughter Elizabeth because I have seen nothing but error and distortion of truth by professionals in file notes and records by BEHMHTNHS (Barnet Enfield and Haringey MH Trust) that I have now had time to study in detail. They state that Elizabeth got into a fight but serious incidents that have occurred under their care through lack of observation in the past have been covered up. It is wrong to cover matters up as the truth always comes out in the end. It is best to be honest and open and I would have respected this. I am asking for Barnet Enfield and Haringey MH Trust's Policy on seclusion. I thought seclusion should be no longer than 72 hrs? Elizabeth was in seclusion from Saturday 7 pm until sometime this morning and I would like to know how long? They knew Elizabeth has been multiply abused under MOTI VILLA THE RIDGEWAY ENFIELD EN2 where crack cocaine was being dealt and captured on CCTV a 2 hr ordeal for my daughter all covered up and the way this is done is to drug someone. We all know now so why cover things up? The other thing is they have taken her phone away and she has been without a phone for days at Enfield. Cygnet's Policy is no phones at Sevenoaks but this was not the case at Cygnet Stevenage or Beckton. I am very concerned and I think that the CQC need call at Cygnet Sevenoaks to interview Elizabeth and check she is OK after her ordeal under BARNET ENFIELD AND HARINGEY MH TRUST. Whilst talking about Barnet Enfield and Haringey MH Trust I would point out they have two male wards and only 1 female ward – the other ward is mixed and they wanted to put Elizabeth on mixed Dorset Ward whose RC is Dr Greenside. This had already been tried before but Elizabeth reacted in terror – they all know this! – how can you put someone who is terrified of men on a mixed ward without any due consideration and why is there no other ward for solely females? If she had intensive trauma therapy in the first place she would not have gone downhill.
Due to lockdown since her admission we have not seen anything of Elizabeth as no visitors are allowed on wards however in light of lockdown special allowances should surely be made to let patients have access to their phones. I will be speaking to Cygnet Sevenoaks tomorrow about this. In terms of privacy and dignity special allowances should be made. These PICU settings can be very noisy and volatile and all they did at the previous PICU was forcibly drug her by depot (Paliperidone) metabolite of Risperidone previously found to be allergic to. They all knew this at Barnet Enfield and Haringey MH Trust and the RC of Suffolk Ward had indicated this fact on a drugs chart she signed previously.
ending my daughter a fair distance away is nothing new to Enfield as they have sent her all the way to Wales and worked together to restrict contact between myself and Elizabeth. It is cruelty and brutal punishment, not care and the environment is totally wrong. My blog Meds at Cygnet shows that disregard is been given to a patient's well being and I am in touch with parents and relatives affected and know of those whose relative has died under Cygnet.
This expensive facility is all being paid for by the NHS and funded by Enfield Commissioning CCG as far as I know and I will find out the exact cost but it is bound to be at least £10000 per week? – correct me if I am wrong. Some people end up in facilities for life like this but Elizabeth has family and she has a flat and bearing in mind the review on this branch of Cygnet close scrutiny will be given I hope. I telephoned Cygnet today as I found out about the move third party – a nurse called Ade had phoned me on my old telephone number as they had not updated their records.
I presume this expensive facility is being paid for by:
NORTH EAST LONDON COMMISSIONING SUPPORT UNIT OR ENFIELD CCG?
I thought the NHS was short of money but it doesn't appear to be the case. When a patient is sent away from out of area the local team are well and truly involved. I can prove it. Elizabeth is under the local team of BEHMHTNHS who are in close liaison with CYGNET CASTLE WARD and as Dr Sarker told me he was being guided by ENFIELD.
Elizabeth is being sent away for rapid tranquilisation and forced drugging second time in a short space of time by ENFIELD. ST PANCREAS HOSPITAL PICU RC DR NEIL SARKER drugged her with Paliperidone, contraindicated to her physical health conditions. So why send her so far away to a very expensive private hospital Cygnet Sevenoaks, Kent and how much is this costing. Perhaps Jinjer Kandola (CEO) will have the answers to this question and especially as to how much this is costing Enfield and why there are no decent facilities for someone who has been so badly abused and traumatised for people like my daughter.
https://www.cygnethealth.co.uk › locations › cygnet-hospital-godden-green
Cygnet Hospital Godden Green to open new PICU service for women. Castle Ward, our new 12 bed female PICU service at Cygnet Hospital Godden Green near Sevenoaks in Kent, is due to open on Monday 4th November 2019.
Location: Godden Green, Sevenoaks, Kent, TN15 0JR
Godden Green, Sevenoaks TN15 0JR · 01732 763491
 Cygnet Hospital Godden Green – Castle Ward – Specialist PICU Service for Women
Written by a member of staff14th September 2019
The nursing staff, (including ward managers and team leaders) MDT, Kitchen, Maintenance and doctors here are utterly wonderful, kind heroes. I had the pleasure of working with them. However they are sorely let down by the senior management (clinical/hospital manager and above). Cygnet is clearly more interested in profits than care. They treat their staff like dirt under their feet and take our their stress and anger on them. The CEO turned up to visit in a Ferrari! Well done care staff. Keep going. You guys are incredible.Recommend.
 Written by a carer21st November 2017
My child was drugged up to the eyeballs. After discharge, CAMHS were shocked at the amount of medication my child had been prescribed. I questioned the doctor during my child's stay but was fobbed off; after all the professionals know what they are doing… My child did not engage much in the therapy offered and was not encouraged to. My child self harmed during stay, should have had stitches but was just given steri-strips. My child was there as an NHS patient, maybe if we were private my child would had had better treatment. Having said that, nurse Alice was lovely. There have been cases of theft; could only have been staff. Lack of communication- I always had to phone for information and updates.
Castle Ward – Specialist PICU Service for Women
Castle Ward is our new 12 bed female PICU service at Cygnet Hospital Godden Green and accepts emergency and crisis admissions. Referrals are accepted from all areas, including acute and prison services.
Our aim is a short, rapid intervention to help service users regain a sense of control and order in their lives, so they can move to a less restrictive care setting and ultimately return home.
The service will provide expert, intensive, short-term, individualised care for women detained under the Mental Health Act. Service users will present with increased risks that require them to be assessed and treated in a PICU environment.
Our service user profile:
Women, aged 18+
Detained under the Mental Health Act
Experiencing difficulties that present a risk to the well-being of themselves or others that cannot be treated in an open environment
Diagnoses may include:

Acute mental illness
Acute depressive illness
Psychosis
Schizophrenia
Bi-polar disorder
Personality disorder
Dual diagnosis

May present with co-morbid presentations:

Self-harm
Substance misuse issues
Complex needs
Sevenoaks Cygnet Hospital rated good after 'care concerns'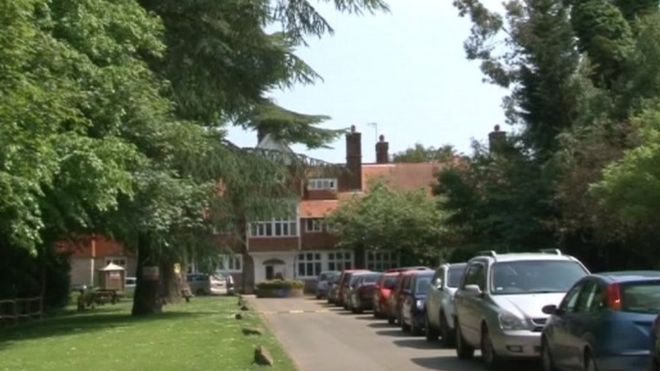 A mental health hospital in Kent that was criticised about its care standards has been rated as "good".
The Care Quality Commission (CQC) inspected Cygnet Hospital amid concerns over ward environments and incidents affecting patients' welfare.
Inspectors said the NHS provider in Sevenoaks had made significant changes.
Cygnet Health Care said it had taken "all necessary steps" to allay concerns raised and the wellbeing of people using its services was "top priority".
In February, Anya Auckland, 17, criticised the care she received at the hospital in Godden Green.
Natasha Sloman, from the CQC, said concerns were raised over the ward environments, the number and severity of incidents affecting the health, safety and welfare of patients in children and adolescent mental health wards and a failure to report incidents to external bodies.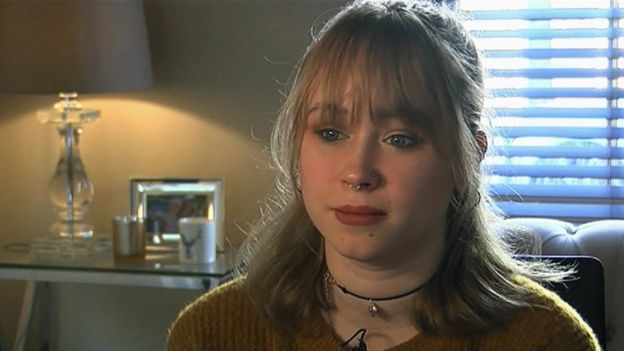 She said: "Cygnet Hospital has worked hard to make the significant but necessary improvements required to ensure the safety and well-being of its patients, including changes to the management."
Nicky McLeod, Cygnet's chief operating officer, said: "We have taken all necessary steps to allay previous concerns raised, including implementing extensive learning development programmes for all staff and establishing a specialist management team."
She said Cygnet would continue to work collaboratively with the CQC and NHS.
'Disgusting' treatment at Kent mental health service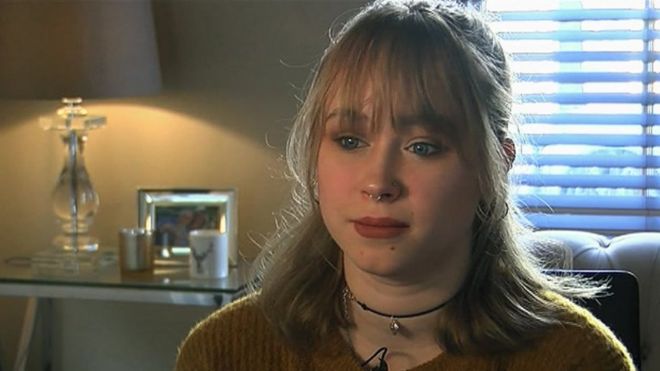 A 17-year-old mental health patient has described the care she received at a Kent hospital as "disgusting".
Inspectors recently criticised the Cygnet Hospital in Sevenoaks, and issued three warning notices.
Anya Auckland was admitted last year and said patients aged between 12 and 18 were secluded, sometimes for weeks, to "control" them.
The head of Cygnet Health Care said they are looking at ways to "improve procedures, protocols and training".
'Worthless'
The Care Quality Commission (CQC) carried out an urgent inspection after concerns were raised over the safety of young people.
Inspectors found patients were not protected against abuse and "seclusion and segregation was used to control and contain young people in the absence of other behaviour-based approaches".
Miss Auckland was admitted after feeling suicidal, but said staff made her feel "worthless".
She recalled seeing a patient "dragged along the floor" because they were in the wrong corridor.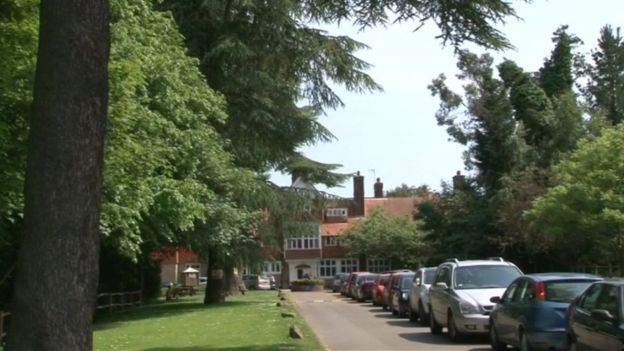 She added: "One time a girl was in seclusion in a room for one or two weeks.
"Once she was out, we were playing outside… The ward manager came out and said to her, 'you'd better stop or you're going to go back to where you belong'.
"You're stuck in this world, which makes everything much more intense. When your words aren't being taken into account, you work together.
"The most support I had was from other patients."
Nicky McLeod, chief operating officer at Cygnet Health Care said: "We recognise we have not always dealt with issues raised around the care we offer as comprehensively as we might.
"But as a responsible mental healthcare provider we take any comments on our hospitals very seriously."
Ms Auckland met with the new manager of the centre and director of nursing to give feedback, and the service is being re-inspected to check progress.
.0Team and EnvironmentStaff Nurse (Former Employee) – Sevenoaks, Kent – 3 May 2020Chaotic,disorganised, and not particularly friendly.
The staff employed are often those with extraordinarily little to no experienced taken on by those already working at the facility.
This is true of agency healthcare assistant – some may never have worked in such environment but is more often taken on because of who they know.
You are left very much to do a lot by yourself with those who are supposed to support having very little themselves to no experience in dealing with a crisis and is often finding excuses to do something else leaving you to carry the burden if mistakes are made.
The most enjoyable part of the job is when it is time to leave the premises, when you have finally finished certain aspect of the work that those scream at you, putting pressure on you to do the things that they themselves can do when it should be a shared experience.Pros Free lunch, either for the lunch time or evening, not twice a day when on duty. Cons You don't exactly use the skills you begin the job with, and you never finish work on time. Was this review helpful?YesNoReportShareOfficial response from Cygnet Health Care7 May 2020Hi,
Sorry to hear about your poor experience with us recently, but thank you for providing detailed feedback.
Obviously, we're keen to improve on any failings – could we speak to you, in confidence, to find out more details?
If could you send your contact details to review@cygnethealth.co.uk<mailto:review@cygnethealth.co.uk> – we will get back to you ASAPOfficial response from Cygnet Health Care7 May 2020Hi,
Sorry to hear about your poor experience with us recently, but thank you for providing detailed feedback.
Obviously, we're keen to improve on any failings – could we speak to you, in confidence, to find out more details?
If could you send your contact details to review@cygnethealth.co.uk<mailto:review@cygnethealth.co.uk> – we will get back to you ASAP
Thanks for the positive feedback, really appreciated.Official response from Cygnet Health Care7 May 2020Hi,
Sorry to hear about your poor experience with us recently, but thank you for providing detailed feedback.
Obviously, we're keen to improve on any failings – could we speak to you, in confidence, to find out more details?
If could you send your contact details to review@cygnethealth.co.uk<mailto:review@cygnethealth.co.uk> – we will get back to you ASAP
Thanks for the positive feedback, really appreciated.2.0
Poor ManagementSENIOR PROCUREMENT OFFICER (Former
Employee) – Sevenoaks – 8 November 2019
Management with no people skills or ability to Communicate and Manage staff properly.
Management that was given a position over a pint.
And many other issues they lack of as an organisation.
If they change those individuals, would be ok place to workWas this review helpful?Yes8NoReportShareOfficial response from Cygnet Health Care18 November 2019Hi,
Sorry to hear about your recent experience with us but thank you for providing feedback.
Obviously, we're keen to improve on any failings – could we speak to you, in confidence, to find out more details?
If could you send your contact details to review@cygnethealth.co.uk – we will get back to you ASAP2.0
Management do not value their staffHCA/Support Worker (Former Employee) – Sevenoaks, Kent – 4 September 2019
Not a place to work if you want to progress further skills as a HCA
Only recognise nursing
No recognition for their hard working staff. And low moral within staff throughout the hospital which has an impact on young person's progressWas this review helpful?Yes15NoReportShareOfficial response from Cygnet Health Care6 September 2019Hi,
Sorry to hear about your experience with us recently but thank you for providing feedback.
Obviously, we're keen to improve on any failings – could we speak to you, in confidence, to find out more details?
If could you send your contact details to review@cygnethealth.co.uk – we will get back to you ASAP4.0